About Me
I'm Elien Lewis , the face behind this blog. I am a self-taught baker, author, and foodie. You will find me spending most of my days either recipe testing in the kitchen, photographing food in my living room, or out in the garden.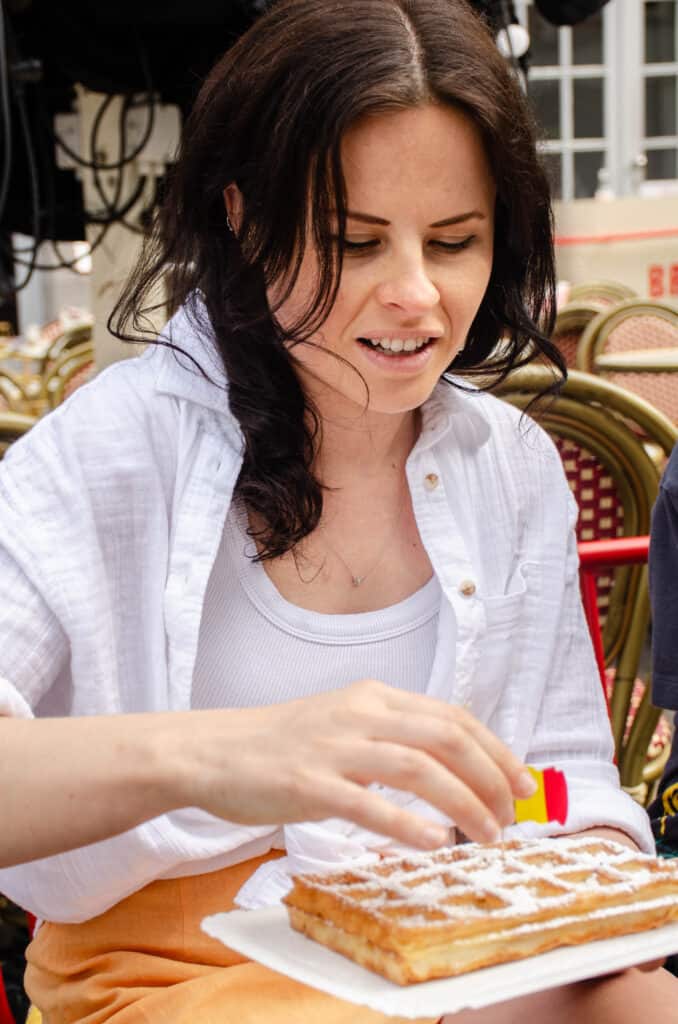 Where it started
Making delicious food from scratch is a passion of mine and something I've always loved doing even when young. I'm originally from Belgium, so a love of chocolate, Belgian waffles and bread is in my blood!
My mom always encouraged my baking when I was young. She never minded that I turned the kitchen upside down to practice making croissants (at age 10), or whip a batch of muffins. It was this encouragement that let me practice, tweak and hone in my skills.
I started this food blog to document my favorite recipes, look back on them, and share them with others.
Since starting the blog I have been able to work on my photography too, which I absolutely love! It's a joy being able to work on my passion every day!
Today, I'm a proud mom to two wonderful boys. My taste testers are always ready with eager forks and honest opinions. They inspire new, delicious, and dependable recipes for everyone to enjoy.
Explore My Other Passions
When I'm not creating on Baking with butter, I'm over on HomegrownHappiness where I share sourdough recipes, healthy salads, soups, and more!
Or on Mint and Twist, sharing fresh and fun drink ideas.
Let's Connect
I love hearing from you! Whether it's a comment, an email, or a message on social media. Here's where you can find me!
If you have any questions, feel free to email me at elien(at)bakingwithbutter.com.
My favorite recipes
Here are a few of my favorite recipes to bake!
Work with me
I am the only author on this page so I do not accept guest posts.
However, I love working with companies of products that I use and respect. I love letting my readers and viewers know about these products too.
Creating new recipes and photography is a big passion of mine. Please contact me if you want me to create a recipe for your brand or company.
For my Media Kit, recipe development, freelance work, or other ideas, please contact me elien(at)bakingwithbutter.com