A selection of 25 delicious eggless cookie recipes, so there is something for everyone!
Whether you've simply run out of eggs or are baking eggless cookies for someone with egg allergies. Here are 25 delicious eggless cookie recipe ideas to choose from!
Vegan gingerbread cookies with a little something extra – chai and espresso! These golden brown cookies are spicy, no-chill, and no spread, they're easy to make for any occasion.
Aquafaba is used in place of the egg whites in these almond cookies so that they're suitable for someone with an egg allergy. They have a crisp exterior and deliciously chewy centers.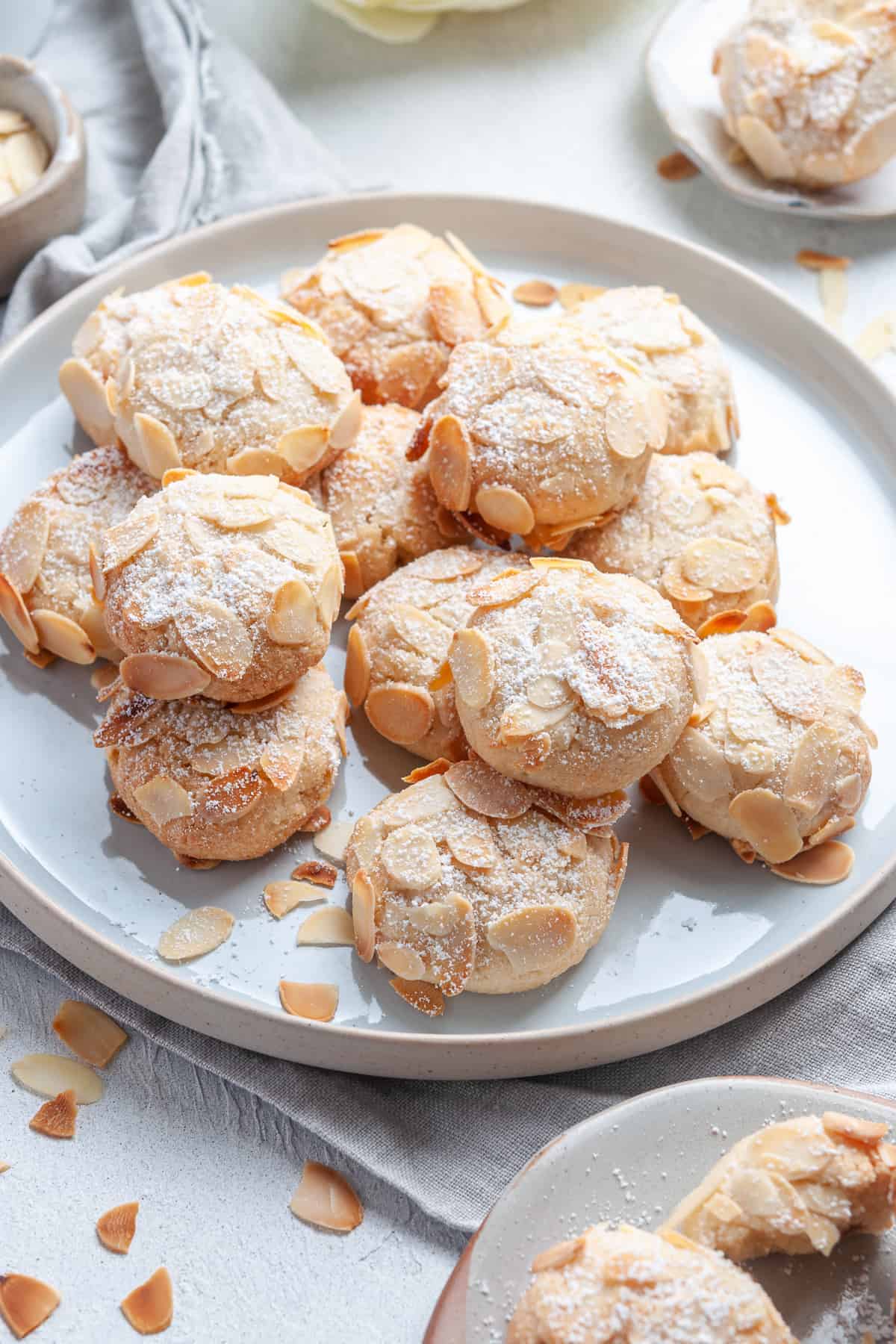 Hojarascas are yummy Mexican shortbread cookies covered in a sweet cinnamon and sugar coating. Make a few dozen because one batch is just never enough.
Thin and crisp with rich chocolate flavor from dark cocoa powder. They are sandwiched together with a sweet vanilla filling.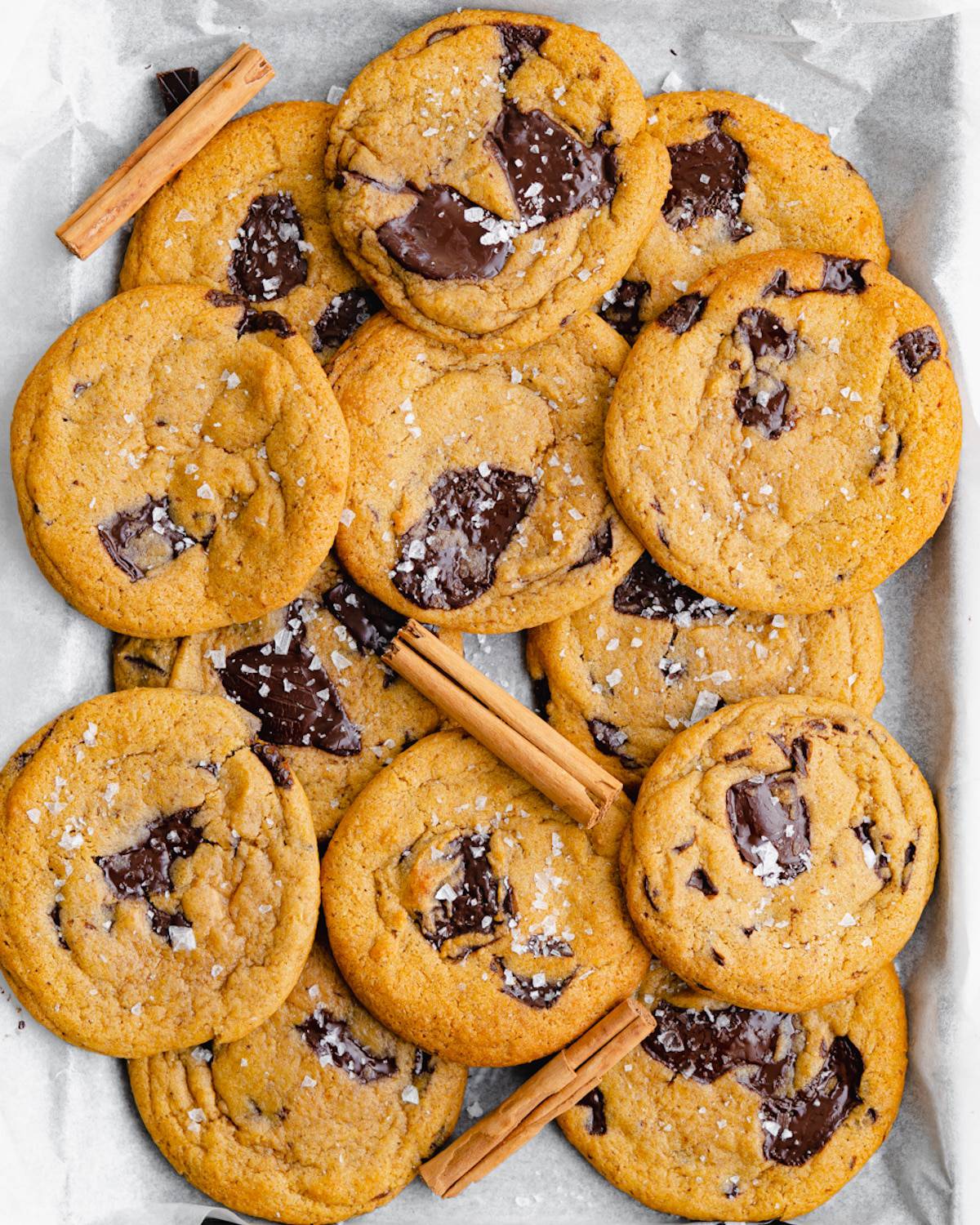 These super simple cookies only use 2 ingredients - Biscoff spread and all-purpose flour.
These honey spelt cookies are sweet from the honey, and with a hint of spice from the cardamom - making them perfect for fall or the holidays!
These no egg sugar cookies are soft, buttery, and delicious and topped with a gorgeous pink frosting and lots of sprinkles.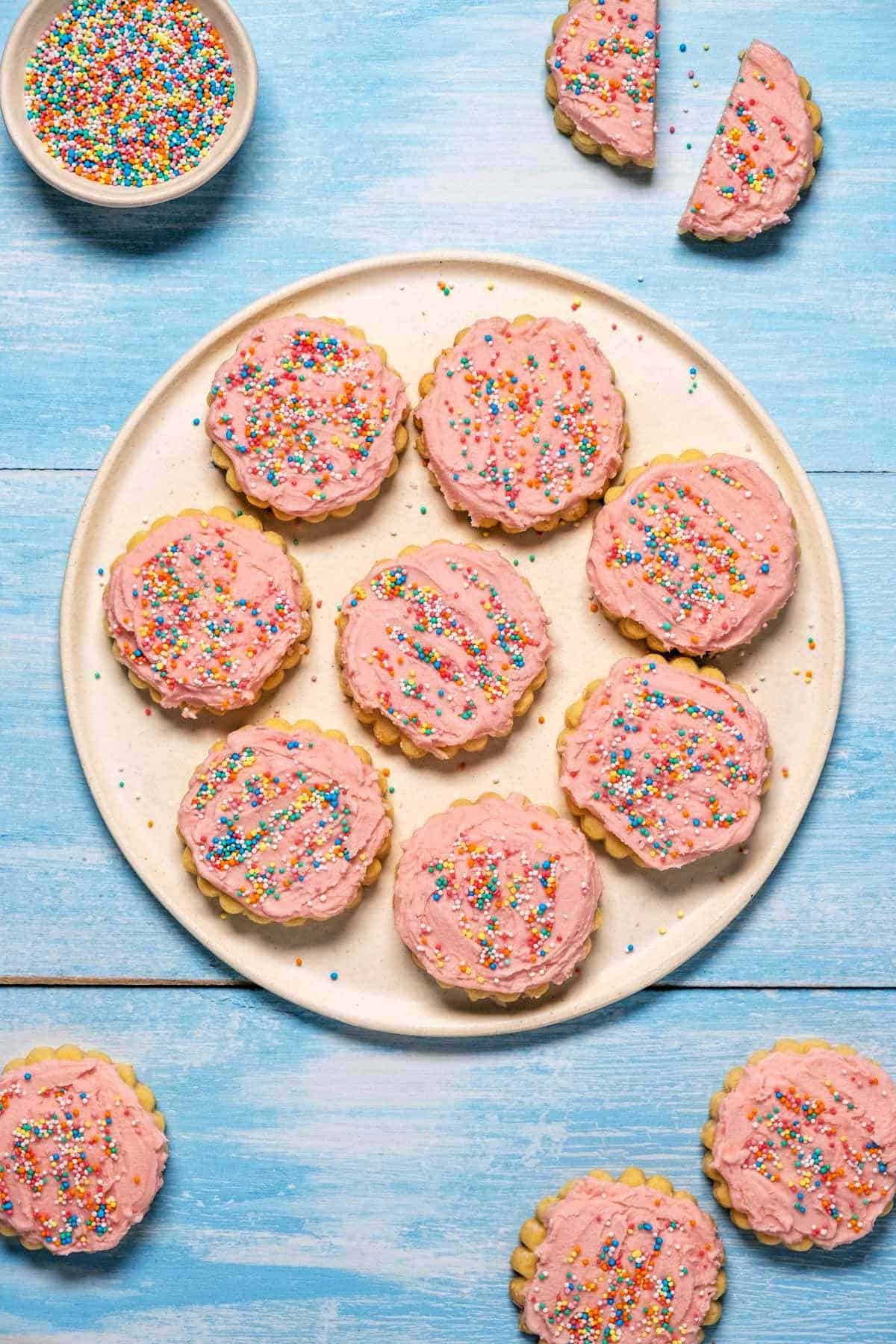 These Italian Wedding Cookies are a mouthful of bliss - sugary, rich, and buttery. The texture is really the absolute highlight of these almond shortbread cookies.
These cookies are egg-free and grain-free, so if you have food allergies, check these out. They make a slightly crispy, buttery cookie, filled with a sweet jam filling.
Homemade custard creams cookies are so much better than the store-bought variety. These classic British biscuits literally melt in your mouth.
These eggless oatmeal Cookies are thin, crispy, and easy to make with just a handful of simple ingredients.
Here's another eggless chocolate chip cookies recipe, made with gluten-free flour too. These cookies are thick, chewy, and gooey! They are made without eggs and use apple sauce as an egg replacement.
These vegan cookies with white chocolate chips and cranberries have crispy edges and a soft chewy center.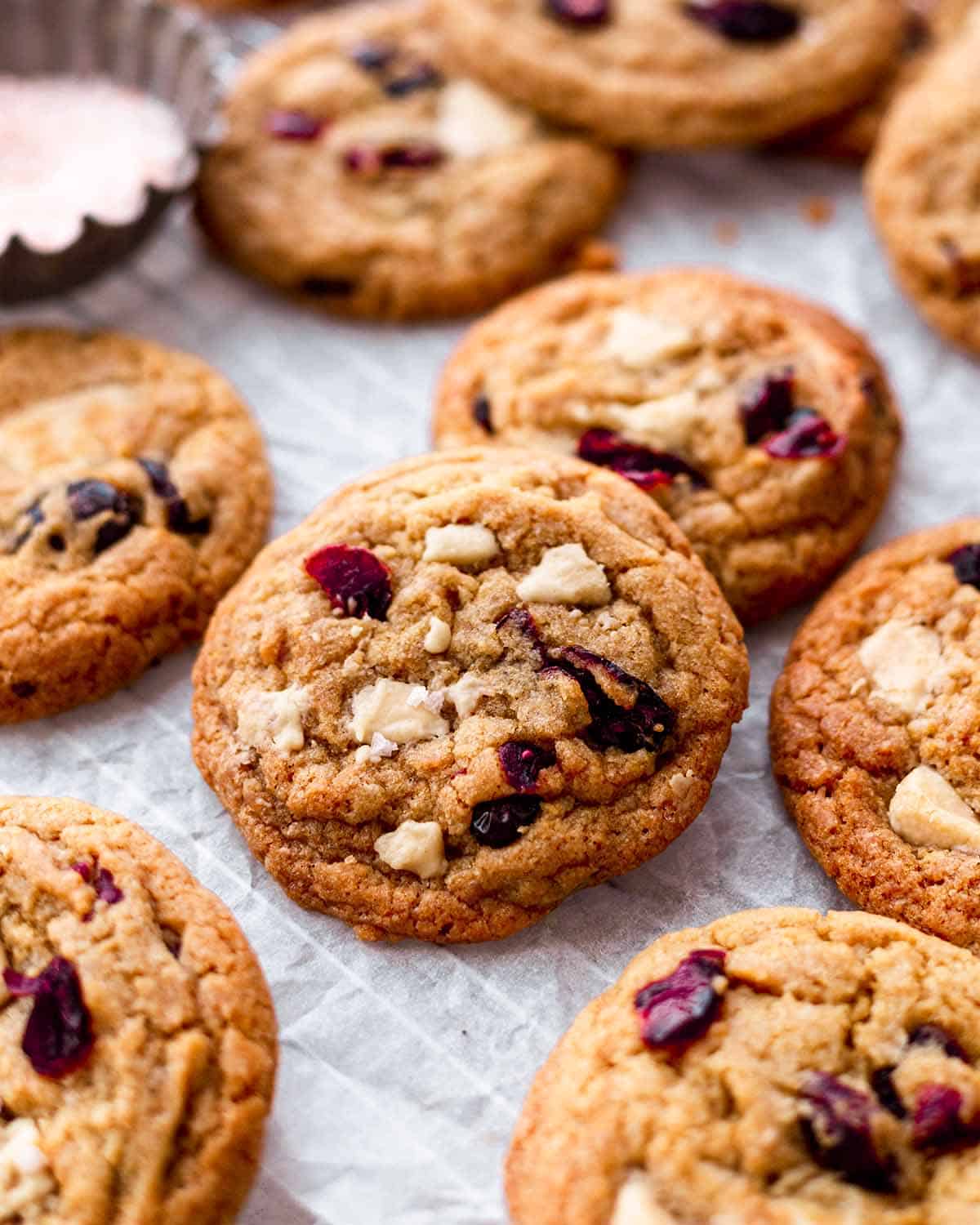 Which one of these eggless cookie recipes are your favorites?